Mourners have hailed the services of Commissioner of Police, Josephine Kakooza, the Police Director in charge of Music, Dance and Drama who died on Tuesday.
Speaking during the requiem mass at Rubaga Cathedral on Friday afternoon, the Chief Political Commissar for Uganda Police, AIGP Asan Kasingye said Kakooza exhibited a great sense of excellence in everything she did and was also disciplined.
"For the many years I have seen her, I have never heard anyone accuse her of any disciplinary issue,"Kasingye, who is also the chairman of the Police Appeals court said.
"I knew her as being ideologically clear, hardworking, disciplined and respectful."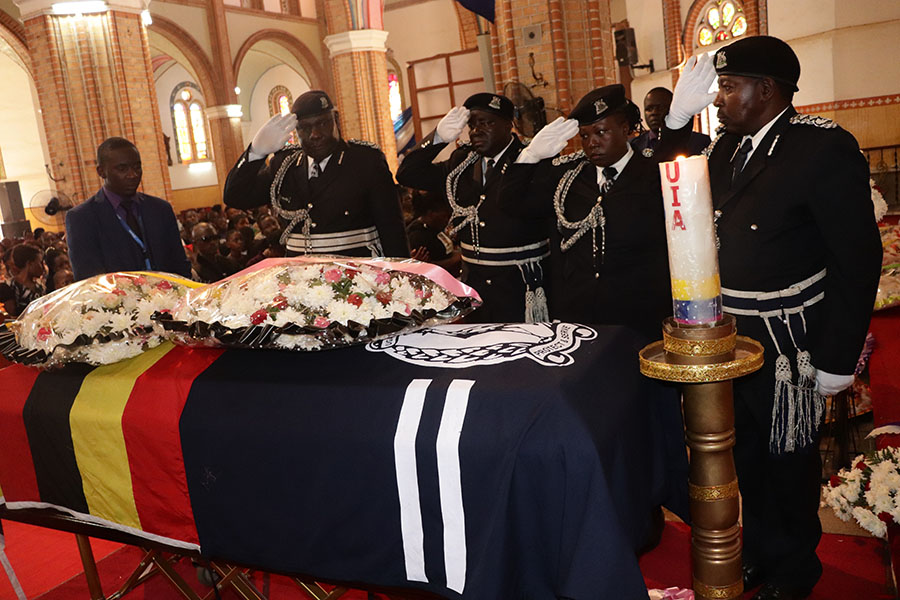 Kakooza, who joined the force as a 14- year old girl in 1969 was always described by many as 'Mama Police' partly because she had spent the longest time in the force and AIGP Kasingye attested to this.
"Before 9 January (her death) if anyone asked police officers who have served under all Inspector Generals of Police after independence, it was only Kakooza. Everyone respected her,"Kasingye told mourners at Rubaga Cathedral.
He said that due to her exceptional work for the Uganda Police Force, Kakooza was awarded three medals not only a few Ugandans have ever got.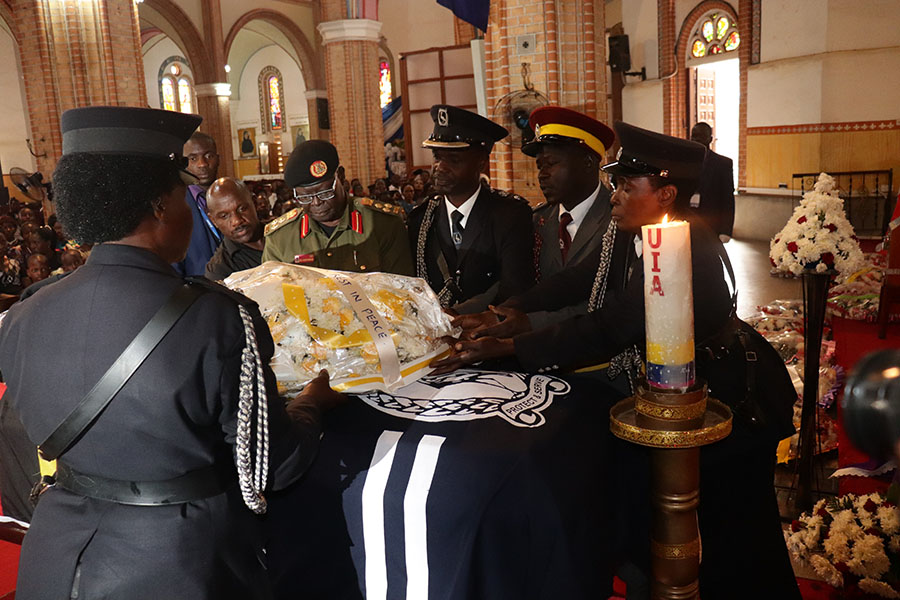 Kasingye said President Museveni had decorated the deceased with the distinguished service medal of the police given to only those who have been exceptional; the long serving medal of police meant for officers who have served for above 30 years and the Independence medal.
"I was dumbfounded when I got a call on Wednesday morning that she had passed on. Her life is a testimony that it is not how many years one spends on earth but the service they offer," AIGP Kasingye said.
Former East African Legislative Assembly(EALA) speaker, Margret Nantongo Zziwa described the deceased as a selfless woman who found to ensure her fellow women are recognized.
"She mobilized women in Nsambya police barracks into a Sacco and later mobilized myself and the First Lady to reinforce the Sacco to help police women start income generating projects,"Zziwa said of the deceased.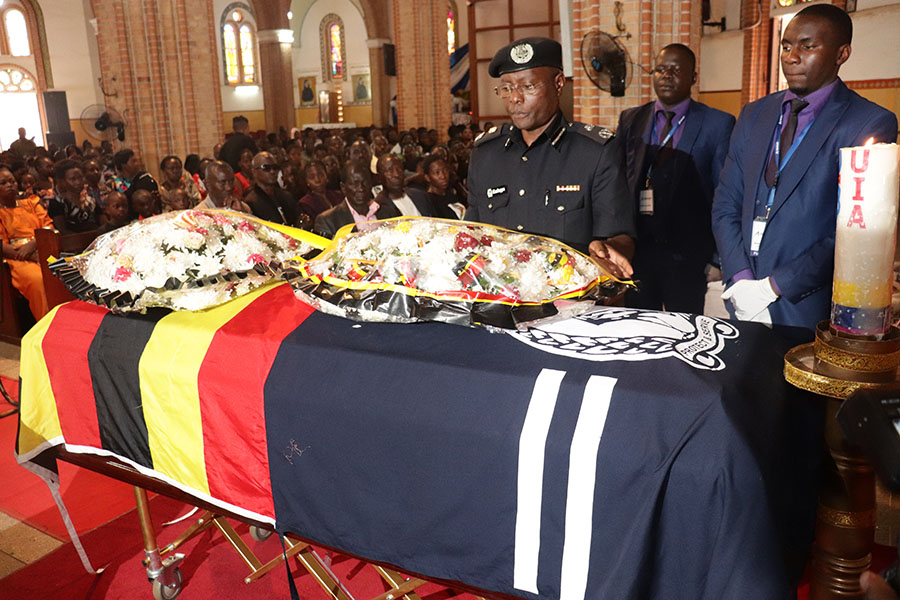 The former EALA speaker described the deceased as a star that had ceased giving light, adding that she has left behind a great legacy.
She applauded President Museveni for promoting Kakooza up to the rank of Commissioner of Police that she was on by the time of her death.
Other family members and relatives described Kakooza as a loving and hardworking person as they eulogized her.
Kakooza in 2011 became the first ever police woman to head the Police Music, Dance and Drama Department that played at almost all government functions.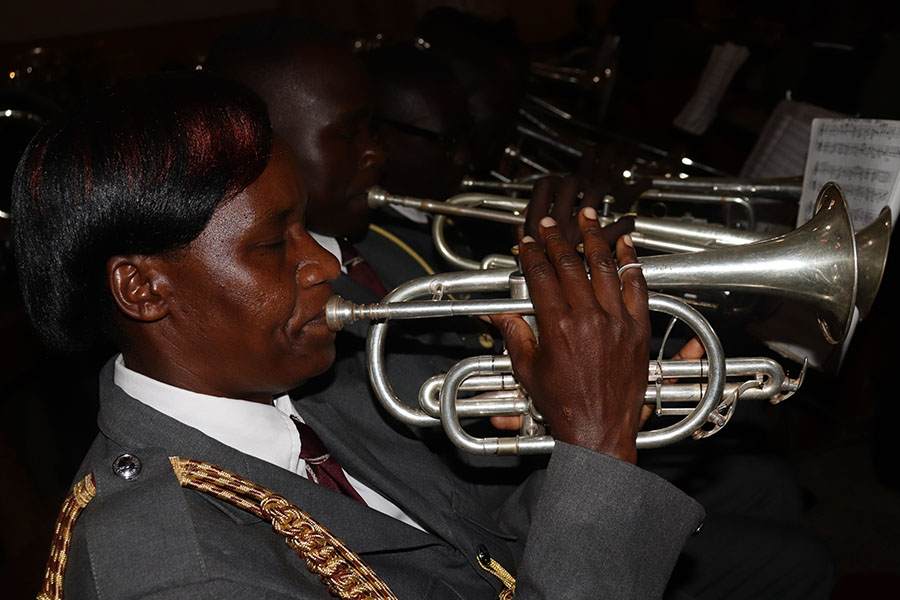 To honor her, the brass bands from the Police, Prisons and the UPDF joined hands and played at her requiem mass at Rubaga Cathedral on Friday afternoon.
A guard of hour was later mounted by brass members from the three security agencies as fellow police officers at the rank of Commissioner of Police that she held by the time of her death carried the casket containing Josephine Kakooza's body.
The brass band played for her for the second last time (last time will be during burial) in honour of the distinguished service as she goes silent.
She will be laid to rest tomorrow, Saturday at Namumira, Mukono district along the Kyetume- Katosi road.
.
Views: 70
https://nilepost.co.ug/2019/01/11/pictorial-police-band-unit-boss-kakooza-hailed-as-she-goes-silent/